Mod of Lost Weapons, adds just 23 kinds of new weapons in of Minecraft. Most of the items are taken from mythology, each received its own characteristics and abilities.
1️⃣ At level 4-70, new types of blocks will be generated:
Frost stones, which, when mined, give an ice fragment. For mining, you need to take a diamond or netherite pickaxe. Smelt an element in the stove, which is useful for obtaining weapons. Other fragments are available in Downworld.
To craft each weapon, you will have to collect three components and get a diamond. Weapon gives the player both positive effects and negative, so choose swords with intelligence.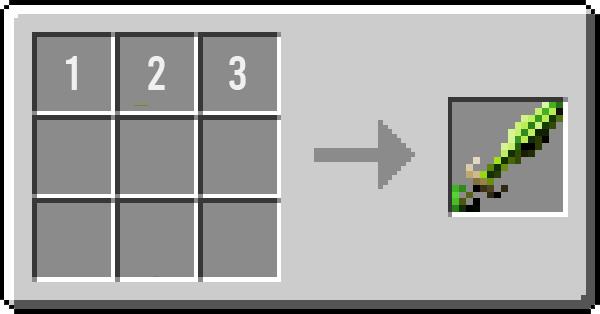 2️⃣  Ymir: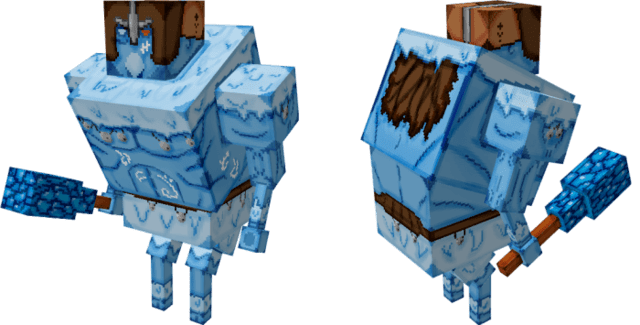 Snow boss

that spawns in

snow biomes

Health:

1200 units

Drop:

4-8

diamonds,

30

ice blocks and Frost weapons
3️⃣  Types of weapons: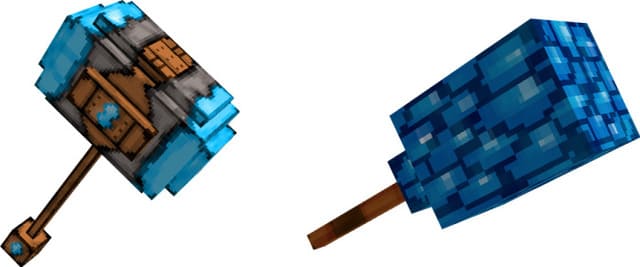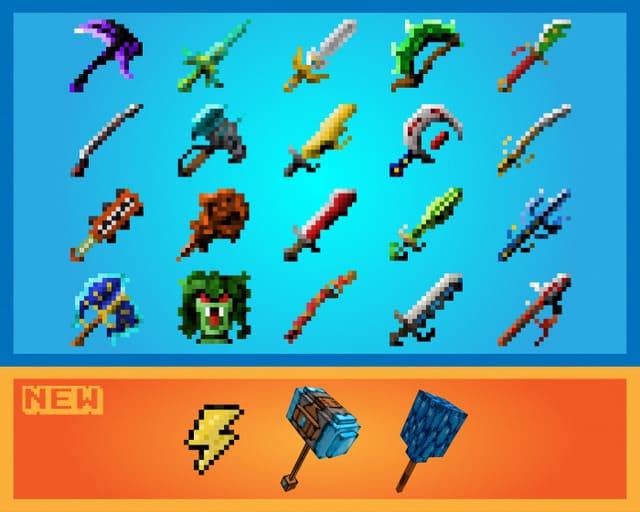 Clepsydra

Damage:

30

Durability:

80 units

Leviathan

Damage:

15

Durability:

135 units

Glaive

Damage:

12

Durability:

120 units

Gungnir

Damage:

10

Durability:

135 units

Honho Musamun

Damage:

18

Durability:

95 units

Horn

Damage: 15

Durability: 105 units

Jupiter

Damage:

23

Durability:

110 units

Khopesh

Damage:

25

Durability:

98 units

Kusanagi

Damage:

18

Durability:

150 units

Magna

Damage:

27

Durability:

65 units

Mars

Damage:

8

Durability:

200 units

Mjellnir

Damage:

25

Durability:

160 units

Naegling

Damage:

35

Durability:

45 units

Skindo

Damage:

16

Durability:

255 units

Pinaka

Damage:

19

Durability:

100 units

Neptune

Damage:

20

Durability:

140 units

Frost

Damage:

50

Durability:

60 units

Dainslave

Damage:

25

Durability:

140 units

Green Dragon

Damage:

26

Durability:

205 units

Ruinbang

Damage:

20

Durability:

180 units

Excalibur

Damage:

18

Durability:

300 units

Macuahilt

Damage:

25

Durability:

100 units
---
The mod works on version 1.16 and higher.
How to install the mod you can find:  HERE 
🪓 Download mod: lostweaponsv3.mcaddon (Одна Загрузка)